QUOTES BY ERICH FROMM
I believe that the fundamental alternative for man is the choice between (…) brotherhood-independence and dominance-submission.
Fairness means not to use fraud and trickery in the exchange of commodities and services and the exchange of feelings.
Without respect for and knowledge of the beloved person, love deteriorates into domination and possessiveness.
I believe that love is the main key to open the doors to the "growth" of man. Love and union (…) allows one to put oneself into relationship with others, to feel one with others, without limiting the sense of integrity and independence.
One cannot be deeply responsive to the world without being saddened very often.
It is the fully sane person who feels isolated in the insane society — and he may suffer so much from the incapacity to communicate that it is he who may become psychotic.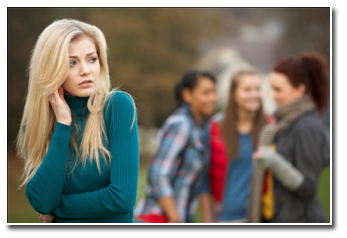 Love is an action, the practice of human power, which can be practiced only in freedom and never as a result of compulsion.
Love is an activity, not a passive affect; it is a "standing in," not a "falling for." In the most general way, the active character of love can be described by stating that love is primarily giving, not receiving.
If a person loves only one other person and is indifferent to all others, his love is not love but a symbiotic attachment, or an enlarged egotism.
But love for man cannot be separated from love for one individual. To love one person productively means to be related to his human core, to him as representing mankind.
The same polarity of the male and female principle exists in nature; not only, as is obvious in animals and plants, but in the polarity of the two fundamental functions, that of receiving and penetrating. It is the polarity of earth and rain, of the river and the ocean, of night and day, of darkness and light, of matter and spirit.
Only the really loving woman, the woman who is happier in giving than in taking, who is firmly rooted in her own existence, can be a loving mother when the child is in the process of separation.
Every action of the enemy is judged by one standard—every action of oneself by another. Even good deeds by the enemy are considered a sign of particular devilishness, meant to deceive us and the world, while our bad deeds are necessary and justified by our noble goals which they serve.
The quest for certainty blocks the search for meaning. Uncertainty is the very condition to impel man to unfold his powers.
Temperament refers to the mode of reaction and is constitutional and not changeable; character is essentially formed by a person's experiences, especially of those in early life, and changeable, to some extent, by insights and new kinds of experiences. If a person has a choleric temperament, for instance, his mode of reaction is "quick and strong." But what he is quick or strong about depends on his kind of relatedness, his character. If he is a productive, just, loving person he will react quickly and strongly when he loves, when he is enraged by injustice, and when he is impressed by a new idea. If he is a destructive or sadistic character, he will be quick and strong in his destructiveness or in his cruelty.
Love is a decision, it is a judgment, it is a promise. If love were only a feeling, there would be no basis for the promise to love each other forever.
Paradoxically, the ability to be alone is the condition for the ability to love.
The main condition for the achievement of love is the overcoming of one's narcissism.
The opposite pole to narcissism is objectivity; it is the faculty to see other people and things as they are, objectively, and to be able to separate this objective picture from a picture which is formed by one's desires and fears.